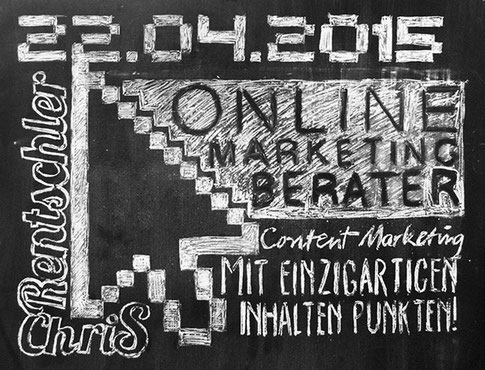 This is a project I made with together with Thi in our new Graphic Design Workshop extra class.
We were given chalk and instructed to design different dates of our xTensions schedule (in teams).
So we raided the entire Lazi Akademie for blackboards we can use. To our luck, we got a room that also contained a beamer. That way, we created the rough concept together and beamed it on the chalkboard. The layout and typography specifics were made by me in Illustrator, and since Thi is much better at "analogue" arts and crafts than I am, we decided she did the drawing out on the chalkboard.
The oddest thing was, I could not zoom or pan the design, so Thi can already draw while I was still picking out fonts and such. Every time I instinctively zoomed or panned, Thi had to make a time out so i can rearrange the design in Illustrator so it fits exactly over what she had drawn again. I would have punched myself, if I was her, thank god for the patience on her end! :D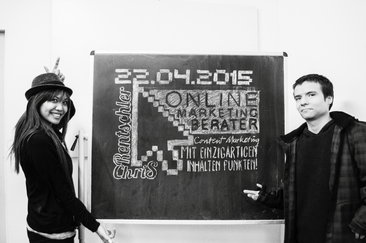 Music was playing in the background, each of us was doing his thing, typography and drawing, it was just a great evening. Would do it again anytime.
Quick tip, don't pick thin fonts to draw in negatively on a chalkboard, it is the hardest part (like "Online Marketing Berater" in our case).
If you wanna hire our team for chalkboard designs, feel free to contact either of us. I am the spokesperson for English and Romanian, and she is the Spokesperson for German. (I also am fine with German, and she can do English as well, we are just better at it that way around)