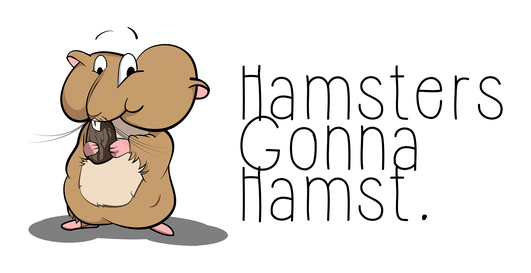 This is an illustration of Nashua the hamster. He very diligently stuffs his cheeks with all sorts of snacks for later. Just in case. He was always very proud of not really needing a pantry in his studio apartment, and often times offered me a nibble, but I politely refused for obvious reasons.
I have often asked him, if he didn't mind having more than necessary in his cheeks, while rodents in Africa are starving. He always seemed to not register however, to not understand the question. It might just be because he basically dislocated his ears by greedily overfilling his cheeks with "yummies". This is what I call "hamsting".
I think he is a great guy, if you like him, you can buy a print with him.